"Adoptive Mother" Gisele Shops With Her Sports Guys
"Adoptive Mother" Gisele Shops With Her Sports Guys
Gisele Bundchen and Tom Brady did a little grocery shopping together on Tuesday, and yesterday they brought his son John for an afternoon at a Niketown in LA. They continue to spend lots of special time with him, and she opened up about her happy new life as a wife and mom during a recent interview at Sao Paolo Fashion Week. She said: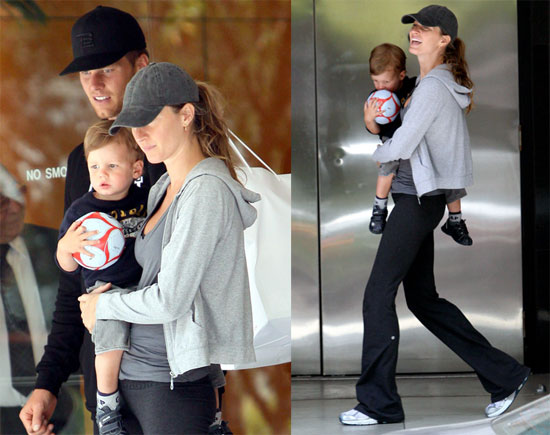 On being a mom: "I am crazy about children . . . I am an adoptive mother . . . I've already had this experience for two years."
On marrying Tom: "I think I've met the right person, my partner, my companion . . . I already knew that we would get married a year and a half before we got married. We felt it. The heart spoke louder."
On her new priorities: "When the heart speaks, priorities change. Before . . . I had to go out, had to work. Now I think about it twice, three times, four times. So I only do the things that I really want to do. I prefer to stay at home. The big husband wins. Because of this relationship, what is most important to me is the family. Now I am creating my other family."