Alex Rodriguez Suspended
The Verdict's in: Alex Rodriguez Suspended for 211 Games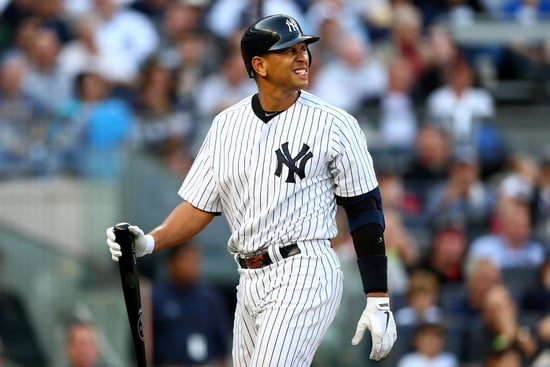 Major League Baseball has suspended NY Yankee Alex Rodriguez for 211 games, meaning the 38-year-old third baseman would be banned from baseball for the rest of the 2013 season and the entire 2014 season. As part of MLB's look into the use and distribution of performance enhancing drugs, 12 other baseball players were suspended, but Alex received the longest suspension thanks to charges that he interfered with the investigation into the Miami clinic Biogenesis. In a statement, the league explained:
Rodriguez's discipline under the Joint Drug Prevention and Treatment Program is based on his use and possession of numerous forms of prohibited performance-enhancing substances, including Testosterone and human Growth Hormone, over the course of multiple years. Rodriguez's discipline under the Basic Agreement is for attempting to cover-up his violations of the Program by engaging in a course of conduct intended to obstruct and frustrate the Office of the Commissioner's investigation.
Despite the harsh decision, A-Rod won't be packing up his mitt quite yet. In fact, the Yankees reportedly will be activating him for tonight's game against the Chicago White Sox. Alex can continue to play so long as his case is being appealed, which he plans to do.