All the Ladies Love Ashton at His Big Night
Ashton Kutcher had two ladies, Demi Moore and Rumer Willis, on his arm last night at the LA premiere of Spread. He spent a few months last year working on the movie, which has him starring as a womanizing man about town. He was also joined by his female costars, Margarita Levieva and Anne Heche, for the stroll down the red carpet before the movie's Aug. 14 release. This morning Ashton was up bright and early to bring The Beautiful Life to the TCAs, where he responded to questions about Mischa, saying she "never missed a day of work" and acts as a guide for the younger cast members. More on all that later.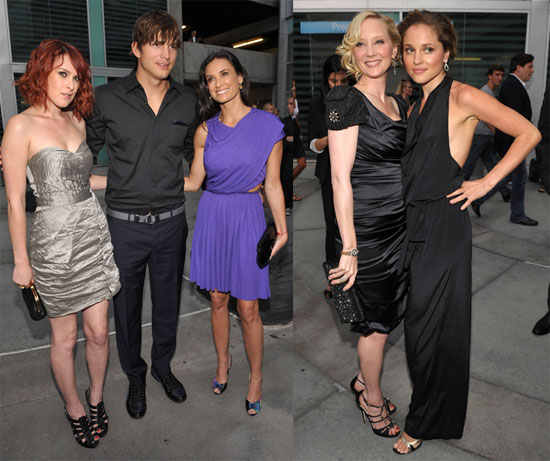 To see more from the bash just read more.
Images include: Anne Heche, Ashton Kutcher, Chris McGurk, Corey Feldman, Demi Moore, Garcelle Beauvais, Rumer Willis, Margarita Levieva, James Tupper, Mike Nilon