Was Allure Too Kind To Britney?
We all know that the Britney we see in the September issue of Allure magazine is very different from what the pop star actually looks like these days. Here we have some of the outtakes which showcase the magic of photoshop and airbrushing. We think it's interesting that the magazine chose to portray Britney nicely considering she never even showed up to be interviewed for the article. Tell us, do you think Allure was too kind to Britney?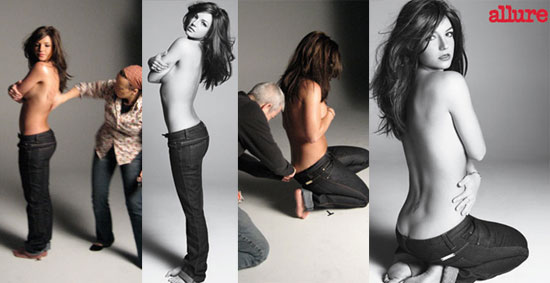 To see more outtakes from Britney's photoshoot at Allure click here.