Alyson Hannigan Shows Off Her New Diamond Ring | Pictures
See Alyson Hannigan's Gorgeous New Diamond "Engagement" Ring!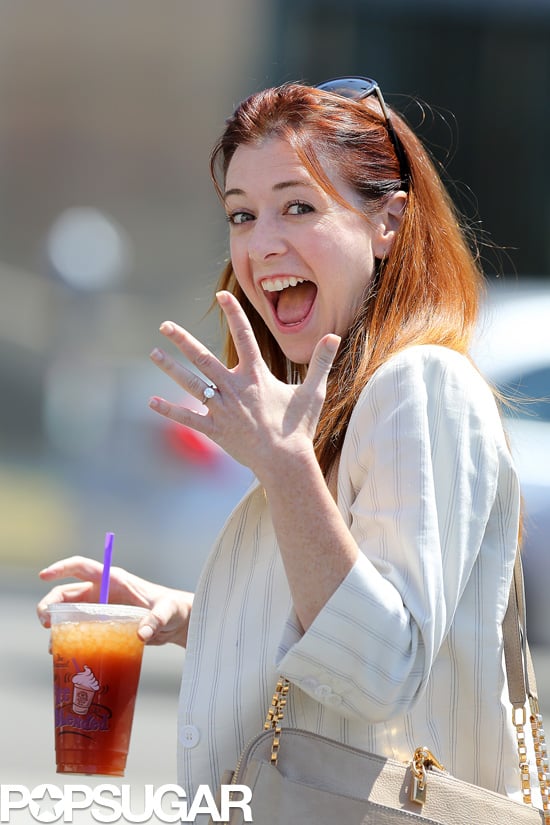 Alyson Hannigan excitedly flashed her new ring while out and about in LA yesterday. The diamond was a gift from her husband, Alexis Denisof, in honor of the couple's 10th wedding this October. Over the weekend, Alyson took to her Twitter account to share her excitement, writing, "My hubby Alexis Denisof surprised me with the most romantic day of my life yesterday, which included another proposal and ring! I said yes!"
The couple are apparently planning to renew their vows in honor of their big milestone, and this time their two daughters, Satyana and Keeva, will be included in the excitement. Alyson gave a glimpse into the upcoming special occasion on Twitter, explaining, "And now we get to have our kids at this ceremony. It'll be shorter. We'll get to the cake sooner! Yay renewal!"