Amanda's Wedding Fears
Amanda's Wedding Fears
Pretty and pregnant Amanda Peet is getting all set to walk down the aisle this weekend. She's getting married to Troy screenwriter David Benioff, and like any normal bride she is having some pre-wedding jitters. Amanda told Letterman about her wedding nightmares. Here's more: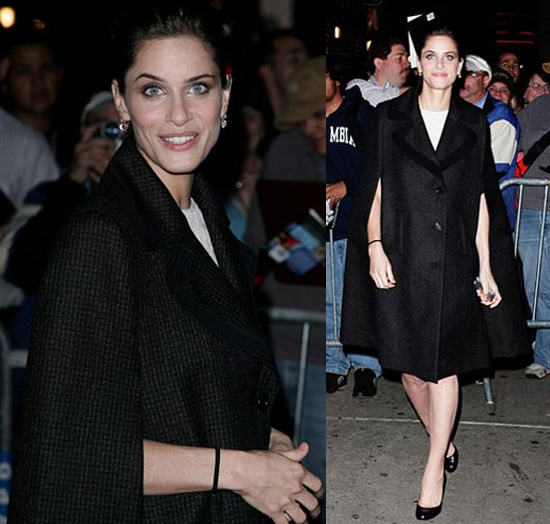 "I think I've been pretty mellow, but recently I've been having recurring nightmares about, not the ceremony, but the party. They're sort of adolescent fears of just being lame, having a lame party."

Asked to describe her nightmares, the actress told Letterman, "I go to the bathroom and I come back to the party and everyone is gone except for a few distant uncles of David's left."
I'm betting Amanda has nothing to worry about! We wish her the best for her wedding this weekend and hopefully we'll get to see some fabulous pictures next week from her big day. Stay tuned.