America Is Back To Being Betty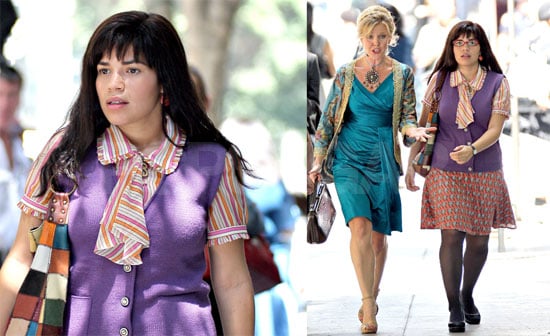 0
America Is Back To Being Betty
Beautiful America Ferrera is back in that infamous wig and glasses on the set of Ugly Betty in LA. I just devoured through Season One in only a few days, so these pictures are just reminding me how excited I am for Season Two. I definitely see what all the hype is about. And now I hear that Victoria Beckham is going to guest star? I've got a good feeling that the show will be able to keep things fresh and funny. No wonder it walked away with 11 Emmy Nominations including one for America herself. As Posh would say, that's major.
To see more pictures on the set of Ugly Betty (warning: they're a little spoiler-y) just
Images include America Ferrera, Ashley Jensen, Eric Mabius and Alan Dale.