America Earns Another Honor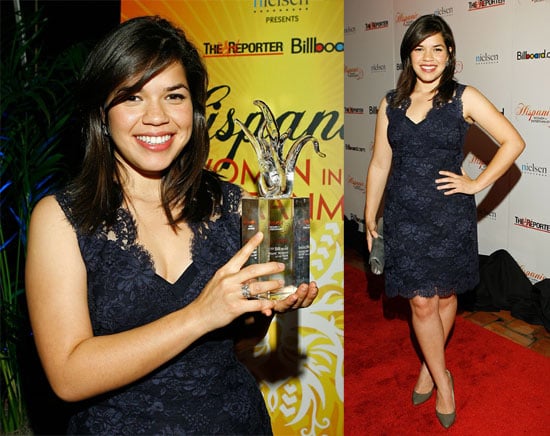 0
America Earns Another Honor
America Ferrera has been on a roll ever since she slipped into that Ugly Betty costume for the first time last year. Today she gets to add yet another trophy to her case after being named Hispanic Woman of The Year by the Hollywood Reporter and Billboard. America was humble as always, saying, "It's an honor to be in such esteemed company. And it's a thrill to see talented women recognized for their work behind the camera." We are certainly among America's fans who love watching her on Thursday nights, and can't wait to see what she and Betty have in store for us this season.
Lots more of America so just
Images include America Ferrera, Sofia Vergara, and Silvio Horta.