American Idol Snoozefest Season 6
Last night the top 12 men took the stage and disappointed millions of viewers with the most BORING episode ever. No wonder Simon was cranky. He was pissed these guys all choked last night. As for my favorite, Chris Sligh, he was okay but his snide remark to Simon was not smart. Let's hope they can get past that uncomfortable moment. Beat box Blake was better than I thought as well as Chris Richardson who I was unsure of making my top 12. Buzz actually calls Chris "our fake Timberlake (Fakelake? Timberfake?)" which I love. This time around Buzz and I seem to agree on who will be sent home - Paul Kim and Nick Pedro - bye bye. Click here to vote on who you think will be the first 2 boys to be booted.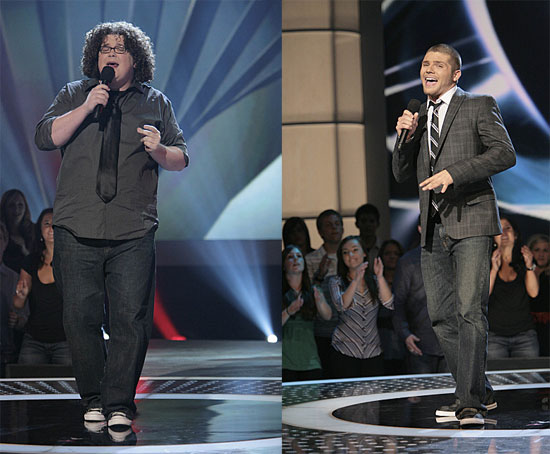 To discuss Ryan talking about getting pedicures and check out more details from last night's episode, just click here.