American Idol Top 11
American Idol Top 11 Butcher the Beatles
Simon was spot on when he said doing Beatles for a second week basically killed all the great memories from last week. I don't understand how there are so many wonderful Beatles tunes to choose from and yet somehow this group managed to pick things we had never heard or just destroy some classics. Such a shame.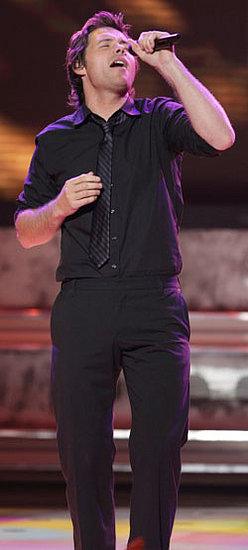 Once again I liked Brooke; even though this week showed all her quirky awkward traits, I agreed with Paula that she just makes me smile. Others who were worth watching were David Archuleta, Syesha, Jason Castro, and David Cook. While Cook was impressive, he is clearly getting cocky, which is why I think Simon was trying to put him back in his place last night. Also, even though Simon bashed Michael Johns, it took major guts to do that song so he's got to get some credit for that.
Amanda — still bugs. What can I say, I just am in no way into her. Average Kristy Lee and Carly will probably make it through, while adorable Ramiele may be in the bottom three but I am hoping Chikezie takes her place instead. I enjoyed him but I think, like the judges, many people didn't like him.
Bottom three: Amanda, Kristy Lee, and Chikezie
Going home: Amanda (please please please)
Click here to see more about last night's show and vote for who you think is going home.