Andrew Garfield Cute Moments
9 Reasons Andrew Garfield Should Be Your Celebrity Crush
Andrew Garfield is no stranger to the spotlight — we're talking about Spider-Man here — but you may be surprised to learn just how many cute quirks and hidden talents the actor possesses. For example, did you know that he can do a perfect backflip? Or that he knows all the words to the "Bed Intruder" song? Let me tell you, it's all very, very endearing. So in honor of Andrew's 31st birthday, here are the nine reasons why he should be your celebrity crush (that is, if he isn't already).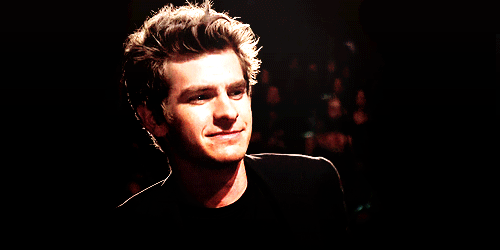 1. He's a geeky fan boy — in the most adorable way.
Sure, Andrew plays Spider-Man in the movies, but he's also one of the biggest fans of the comic book out there. To prove how much he loves Spidey, Andrew dressed up in a store-bought costume and surprised fans at Comic-Con in 2011 by giving a heartfelt speech about what the superhero means to him. I dare you to watch this clip and not melt.
2. He is one sweet boyfriend to
Emma Stone

.

Just how sweet you ask? Take a look at Andrew and Emma's cutest moments together.

3. He's an aspiring rock star.
While promoting The Amazing Spider-Man 2 earlier this year, Andrew admitted that he's learning to play guitar — and even serenaded the audience.
4. He can flip like Spidey in real life.
Andrew has confessed to being a gymnast as a kid, and he wasn't joking — earlier this year he showed off a back handspring during a dance-off with Jaimie Foxx on 106 & Park.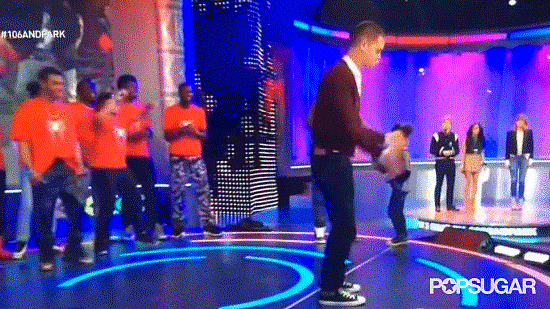 5. The boy knows his memes.
During an interview for Never Let Me Go in 2010, Peter Travers asked Andrew and his costar Carey Mulligan to sing a song. The only song Andrew could think of was the "Bed Intruder" remix, which he then proceeded to recite in full. The result is priceless.
6. He knows how to laugh at himself.
At the 2011 Golden Globes, Andrew had a bit of a snafu when presenting his movie The Social Network, which was nominated for best dramatic film. Unfortunately, the word "inspiringly" threw Andrew for a loop, but he recovered nicely and even cracked a joke for good measure.
7. He's got moves you've never seen.
In 2012, Andrew stopped by Ellen to show off some dance moves (and his abs).

Did I mention this was for charity? He's a total do-gooder.
8. He loves your favorite bands.
Andrew proved his indie cred earlier this year when he starred in Arcade Fire's video for "We Exist." He even got on stage at Coachella for a crucial part of the video.
9. He's great with kids.
Andrew has had a ton of adorable moments with kids, but one of the best is this video that made the rounds, of Andrew shooting hoops with some kids — in fully Spidey costume.