Angelina Backlash, is it Justified?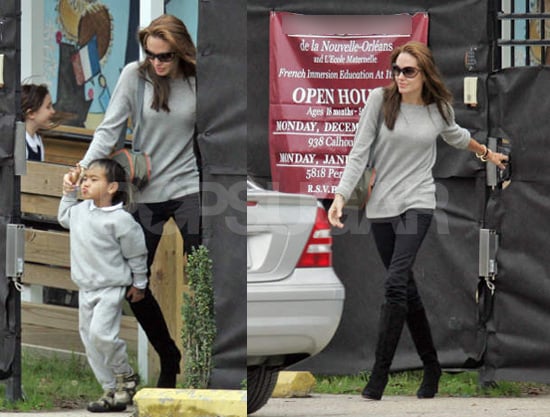 0
Angelina Backlash, is it Justified?
Angelina seems to be unable to win these days. She supported her man at the Globes, headed to Vietnam for more charity work and then returned to the states to her new home. She was seen here picking up Maddox at his new school in New Orleans. However, no matter how normal Angelina tries to be, or how helpful she hopes she is to other countries, she will face bitter backlash for one reason or another. Ryan Seacrest got vocal about feeling snubbed at the Globes, and now the NY Times is taking a stab at what may be Angelina falling from grace. One thing is for sure, Angelina will always be in the headlines, whether it's for wearing blood around her neck or helping countries in need, so the real question is can't we all just get along?