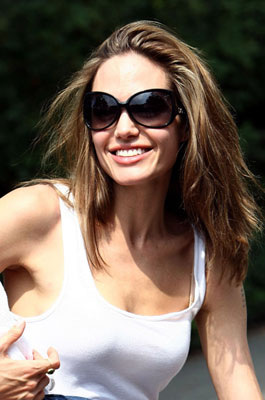 After spending the weekend in NYC with her adorable family, Angelina took off once again, this time for Syria and Iraq. As a UNHCR Goodwill Ambassador, she headed overseas to meet with refugees and American troops. She said:
"I have come to Syria and Iraq to help draw attention to the humanitarian crisis and to urge governments to increase their support for UNHCR and its partners. My sole purpose in both countries is to highlight the plight of those uprooted by the war in Iraq."
"It is absolutely essential that the ongoing debate about Iraq's future includes plans for addressing the enormous humanitarian consequences these people face."
Leave it to Angie to go straight from a charity event to her next goodwill project.