Angelina Jolie in Australia | Photos
Angelina Jolie, Where Have You Been All Week?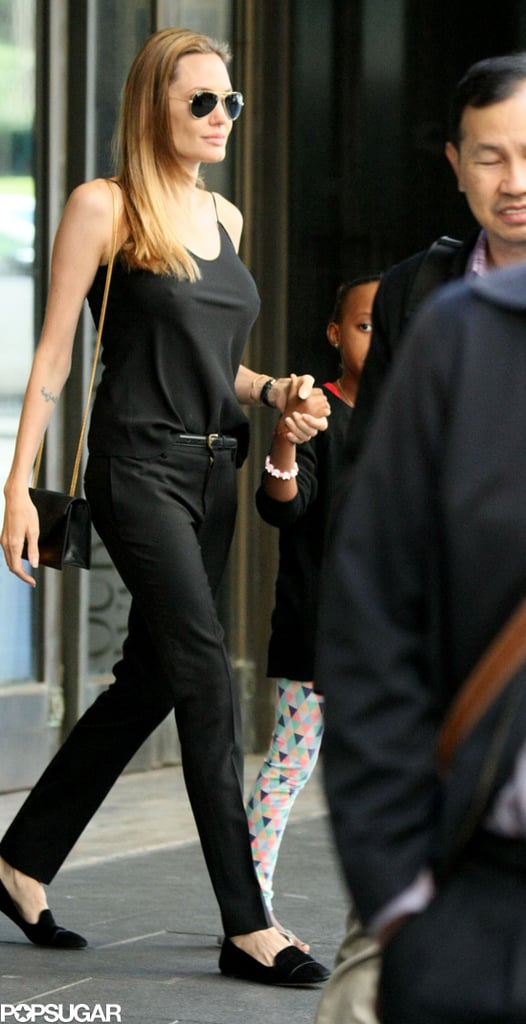 Angelina Jolie held onto daughter Zahara's hand while running errands around Sydney yesterday. She is currently in Australia while she works on her newest directorial effort, Unbroken. Angie and all of her children traveled down to Oz earlier this month, and the tots have been accompanying Angie around town while she gets to work on her project. However, we haven't seen the actress-turned-director in some time.
Meanwhile, Brad Pitt has been busy with work of his own in England over the past month. Brad is currently working with Shia LaBeouf and the much-talked-about son of Clint Eastwood, Scott Eastwood, on Fury across the pond.