Angelina Jolie and Brad Pitt at Berlin Tourist Premiere
Pics: Angelina Jolie Poses With Brad and Laughs at Golden Globe Nomination at Berlin Tourist Premiere!
Angelina Jolie and Brad Pitt step out for The Tourist's Berlin premiere this evening. Angelina and her leading man in the movie Johnny Depp, were out together earlier today at the photo call, but she had her real-life love by her side for the red carpet tonight. Angelina wore a dramatic off-the-shoulder gown, which features long gloves, similar to the ones worn by her character in the movie. Fab wants to know, what do you think of her dress and glove combo? It's quite the day for Angelina who is also celebrating her Golden Globe nomination for the film! The Tourist's three nods were among the most surprising of the full list, but hopefully this means we'll get a Jolie-Pitt presence at the big show on Jan. 16! Angelina herself expressed shock at her nod and saying "we were laughing because it's the first time that I've been in the comedic category so it's new for me."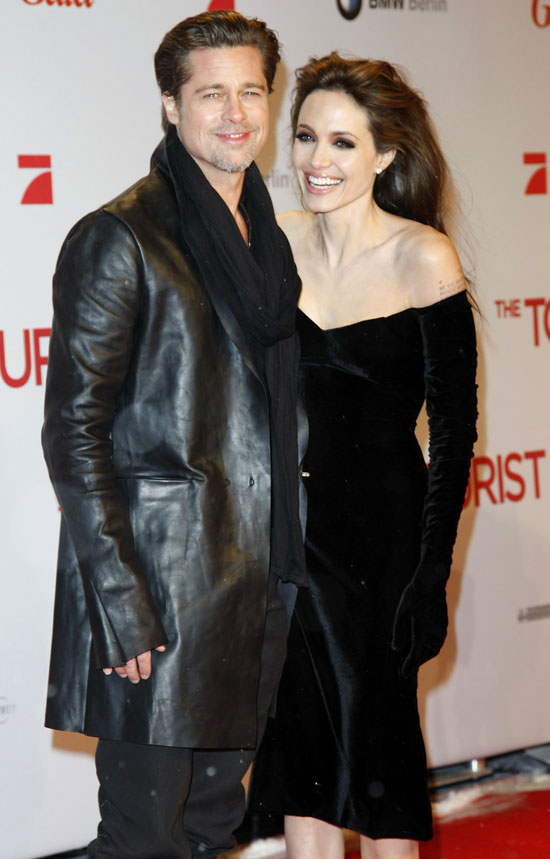 To see more of Brad and Angelina, just read more.