Angelina Jolie Filming Unbroken in Australia
How Does Angelina Jolie Do It?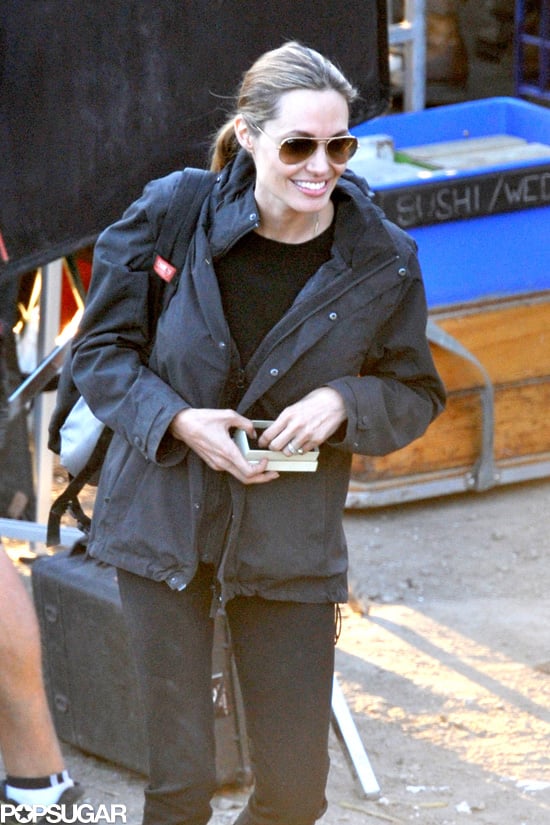 Despite being incredibly busy, Angelina Jolie looked like she was in a cheerful mood when she directed scenes for her newest film, Unbroken, in Glebe, Australia, on Friday. The actress-turned-director smiled while chatting with actors dressed in World War II uniforms and even hugged and signed an autograph for one young man. She also greeted several children who were walking around the set while taking breaks from watching monitors and directing scenes.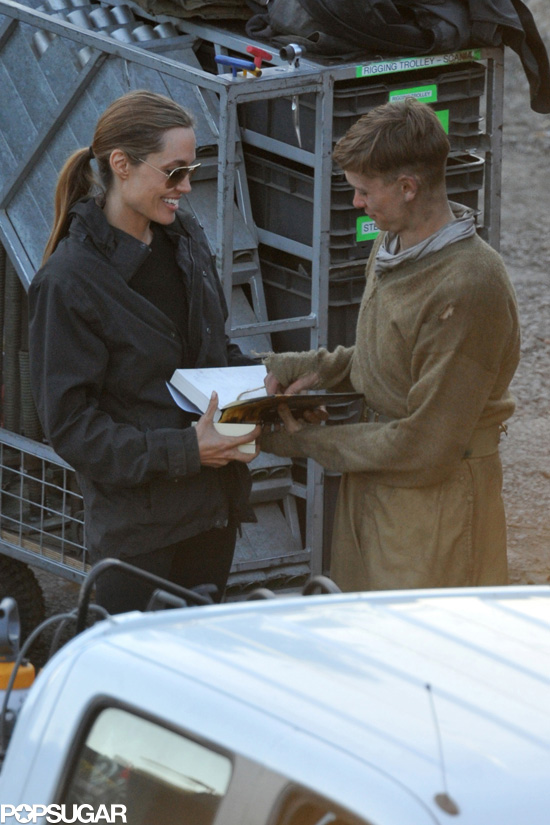 Angelina has been filming in Australia over the past few months and was most recently spotted shooting a street scene in Sydney back in November. On Monday, Angelina Jolie battled the heat while filming scenes in a fake POW camp on Cockatoo Island. She has also made time for her children, who have accompanied her down under, and even took her twins, Knox and Vivienne, out to lunch last weekend.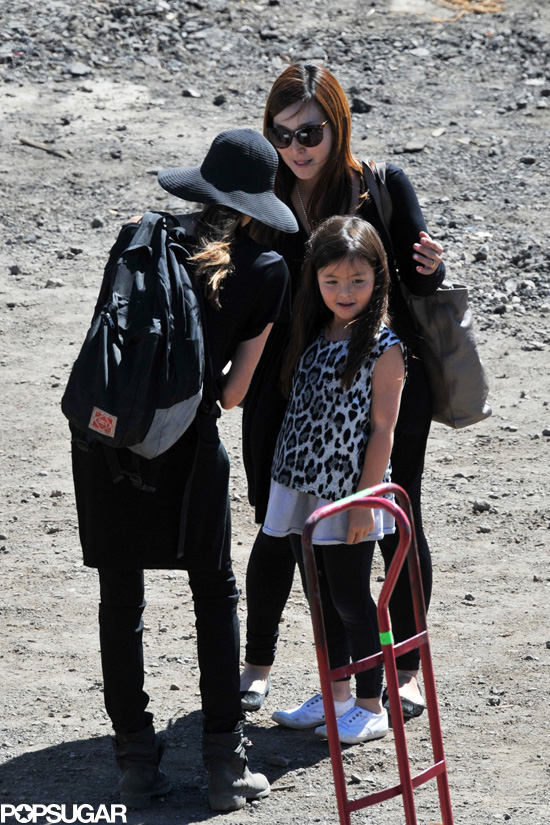 Keep reading to see more photos of Angie filming from earlier this week.