Angelina Jolie is Having Twins 2008-05-14 11:05:39
Angelina Jolie Confirms She's Having Twins!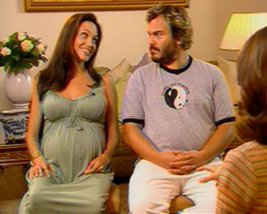 It's true! After months of rumors, Angelina Jolie confirmed that she's having twins. In a co-interview with Jack Black to promote their Kung Fu Panda at Cannes, he apparently broke the news, which Angelina then confirmed. We've loved seeing the family's fun in France, from Angie's bikini time by the pool to shopping trips with the girls and it's about to get even more exciting. It will be the 5th and 6th child (all six and under, mind you) for Brad and Angelina. So many babies! Congrats to the seriously growing family — we can't wait to see the two new additions.