Angelina Jolie is in the Hospital, Has Not Given Birth to Twins
Press Conference Reveals Angelina Is Fine, No Babies Yet
Angelina's OB called for a press conference this morning, but there's no exciting news just yet. Her doctor just wanted to make it clear that all is well with Angelina and confirmed that she'll be staying in the hospital until the twins are here. He said,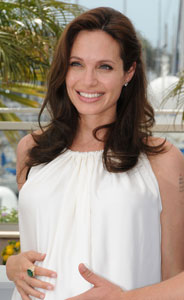 "Everything is normal. She is very well, and she's okay. It is simply a visit of surveillance, no birth. Brad and Angie want everyone to know that everything is going well. She will stay in the hospital until the birth. I will stay with her."
Sounds like we might have a bit of a waiting game ahead of us, but we're glad to hear that Angelina is doing great as we all stay tuned for more news on the anticipated twins.