Angelina Jolie Says Brad Pitt Almost Made a Cameo in Salt 2010-07-16 11:30:00
Would You Have Liked a Brad Pitt Cameo in Angelina Jolie's Salt?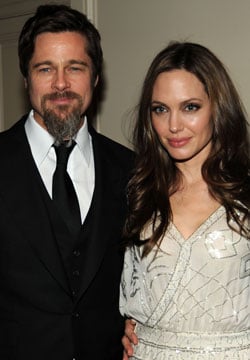 Salt comes out in a week, and Angelina Jolie has been out promoting it before the LA premiere on Monday. Angelina has said that she and Brad Pitt are always looking for another project to star in together, and last weekend she revealed that he almost made a cameo in Salt, but the timing didn't work out. She said,
"He was almost going to be the motorcycle guy that I knocked down, and then he'd call me a bad name . . . But he was with the kids that day, and we couldn't work it out."
Most of you were excited about the prospect of seeing them reunite on the big screen for the first time since Mr. and Mrs. Smith, but this would have just been a glimpse of their film chemistry. So tell us — would you have liked a Brad cameo in Angelina's Salt?