Angelina Leaves Vietnam to Start Family Bonding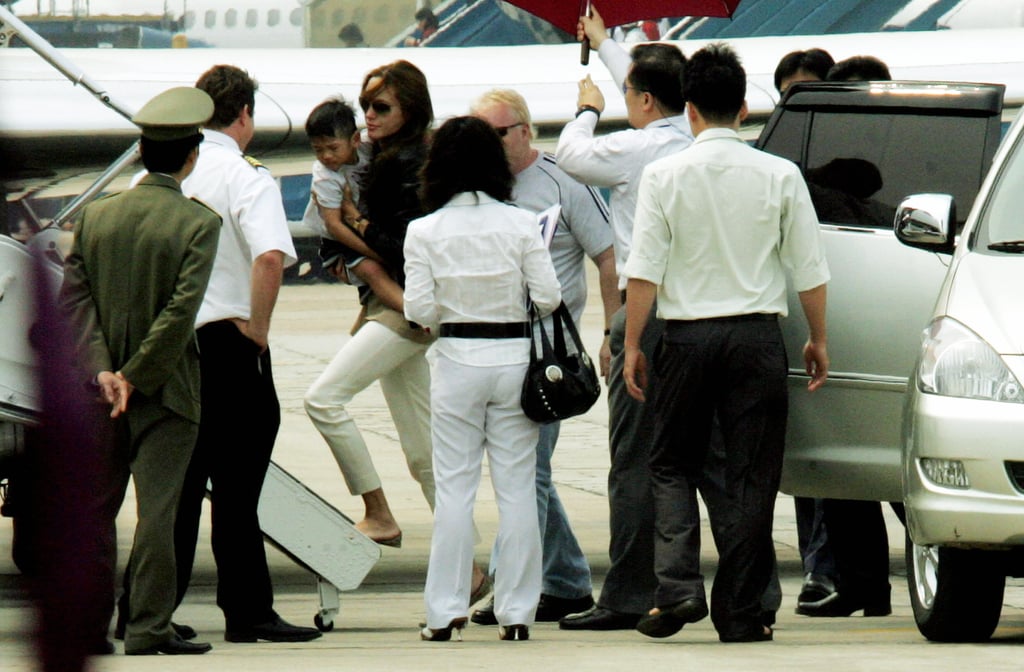 0
Angelina Leaves Vietnam to Start Family Bonding
Now that the adoption is finalized, Angelina left Vietnam this morning with Maddox, Zahara and Pax in tow. Although the family will soon be back overseas for Angelina's new movie, for now she is eager to get back to the states so that Pax can get accustomed to his new life with his new family. Here's more
Jolie, 31, understands the challenges her new son will face as the latest addition to the world's most famous multicultural family. "You can imagine what courage it takes to be in all new surroundings, with new people and a new language," she tells PEOPLE in its new issue. "He is very strong." But she is committed to making his transition as smooth as possible. "It will take him a while to realize he has a family," she says, "and that his new life is permanent and that it won't keep changing."

"We are slowly beginning to build his trust and bond," Jolie says, "but it will feel complete only when we are all together."
Poor Maddox and Zahara look exhausted! Those two have more frequent flier miles than any other celebrity kids. Pax has only just begun to join in on all the Jolie-Pitt adventures. Let's hope he likes his new home. Mommy sure looks happy to have her hands full with a new beautiful son.