Angelina and Maddox are Bringing Home Baby
This is all happening so very fast! Angelina and Maddox (whose little head you can see peeking out in this picture) are currently in Vietnam to adopt the newest Jolie-Pitt child. Though it feels like a bit of a whirlwind adoption, if the reports are true the couple has been working on the process for some time now and were amazingly able to keep it under wraps for months. Even yesterday we all thought the new child was still weeks away, but here they are, in Vietnam, and if everything goes as scheduled (adoption ceremony, meeting with officials) the little tyke could be flying home to the states by this weekend! Wow, exciting! Hear that? That's the sound of hundreds of paparazzi readying their nicest cameras and clamoring towards the Pitt-Jolie home.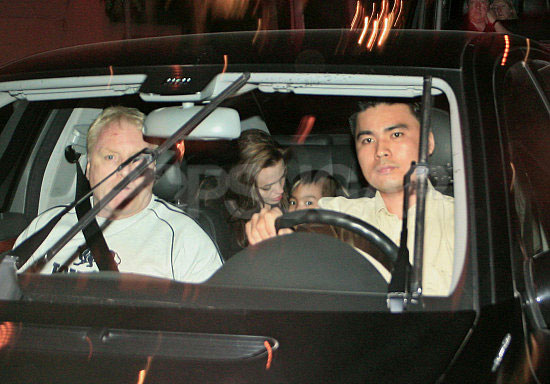 While we love bringing you the news, we don't love when things get nasty in the comments. Let's try to keep it friendly, guys!