Angie and Brad Are Lacey and Smooth
Angelina Jolie and Brad Pitt headed out to dinner in Berlin this weekend, attracting a crowd but trying to maintain anonymity at the same time. Brad, Angelina and the kids are hopping back and forth this award season, but keeping things pretty private. The couple was quiet as they fielded their many nominations. Plus, it looks like any fans of these two will be able to celebrate Brad's smoother face.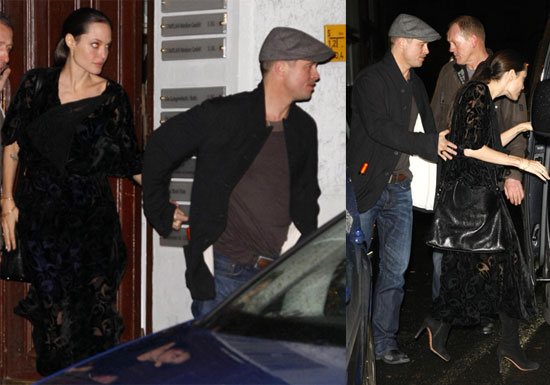 To see more of Brad and Angelina read more.