Anna Chlumsky Quotes on Being a Child Actor
Anna Chlumsky on Dodging the Child-Star Spotlight: "It Was a Good Thing"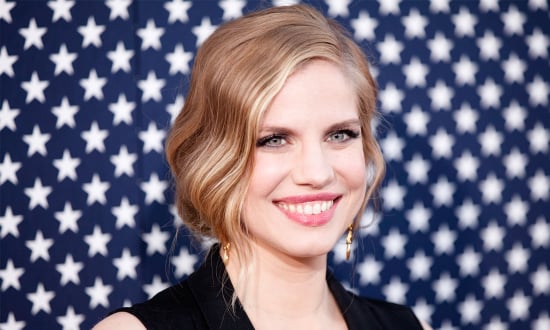 Anna Chlumsky took a detour from acting after landing her breakout big-screen role in My Girl at the age of 11. She went to college, landed a job in publishing, and got married, all before returning to acting and nabbing the role of Amy on the acclaimed HBO comedy Veep last year. Like many celebrities who were child stars, Anna has been candid about her time both in and out of the spotlight. She says her retreat from acting wasn't entirely by choice, but rather because roles started to dry up as her body began developing and changing during adolescence.
The pitfalls of young fame have been a hot topic online this week, with Mara Wilson — who played precocious roles in Mrs. Doubtfire and Matilda — publishing an honest article about the good, bad, and ugly aspects of her own childhood experiences in the industry. So, when Anna stopped by our LA studios for an interview, we asked her whether she looks back on being out of the public eye during her teen years as a blessing.
"However my life unfolded — my adolescence unfolded — is exactly as it should have. Sometimes I did feel muscled into not having work because you just don't get work as a kid," Anna told us. "But I think it is a benefit that I got to stay at my high school and have a Summer job at the zoo and things like that. It is a good thing."
Anna also talked about what sparked her to give acting a try again . . . including a run-in at a nail salon with soul queen Roberta Flack. "If a person like that is saying, 'No, you gotta stick with it,' and telling you to perservere and to face your fears of it, then you gotta do that," Anna said. "And that kept happening. There were other people that I would meet, or I would have a friend that would say something that just clicked, or there was a psychic on the street who said that I had to stay in the business. It became much, much harder to ignore that I personally wanted to try it again."