Anna Kendrick Parties Pre-Oscars With Two-Time Winner, Newly Nipped, Tucked Jane Fonda
Anna Kendrick stepped out to support the recent victims of earthquakes at last night's Pre-Oscar Poolside Party Benefiting The Red Cross Haiti & Chile Relief Fund at the Beverly Wilshire. She was joined by Jordana Brewster and Jane Fonda, who could have some good award night advice for the newcomer as someone who has won two Academy Awards herself. Jane was also sporting a darker hair color to go with her publicly-declared recent plastic surgery. Anna chatted about picking her dress for Sunday after an unexpectedly "physically uncomfortable" award season, specifically focusing on shoes, saying, "I'm just trying to sift through what heels are more comfortable on my feet. Certain Jimmy Choos and Sergio Rossi shoes are really comfortable, but it varies from shoe to shoe, so it's kind of hit and miss, trial and error." We're excited to see what she chooses for the big night — whether or not Anna is your pick, you still have a few days to fill out our Oscar ballot contest!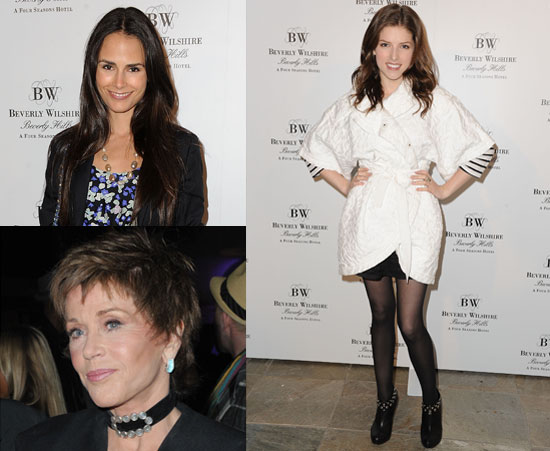 More photos from the Pre-Oscar party so
.