Anna Nicole Smith, The Next Steps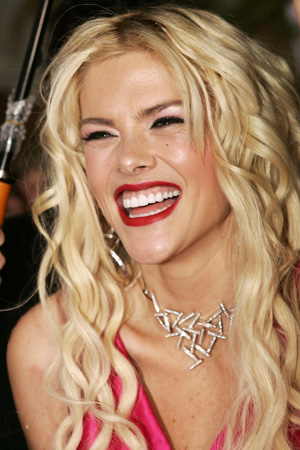 Today, the day after Anna Nicole Smith's Death, the wheels have already been set in motion to sort out the truth of what happened yesterday, and what should happen with her infant daughter. Though it will probably still take some time to get the results, an autopsy is already underway.
Reports are coming in about Anna's last moments, but it's still undetermined what, if any of it, is worth believing.
The other issue being addressed immediately is the pending paternity suit over Anna's daughter Dannielynn. A hearing is expected to take place this morning to determine whether a court-ordered DNA sample may be taken from Anna's body in order to help determine the paternity of the baby.
Larry Birkhead, the ex who claims paternity, has written a message on his website about his love for Anna, while his lawyer has stated that she feels the infant should be put in the care of Anna's mother while the paternity is sorted out.
Assuming that the court rules in favor of Birkhead, the issue at hand would next be how to get a DNA sample from the baby, who was in the Bahamas at the time of her mother's passing and is still down there in the care of the mother of the Bahamas' Immigration Minister, Shane Gibson, a friend of Anna Nicole and Howard K. Stern's.
As far as we know, Stern was not at the hotel when Anna died, but he was at the hospital where she was taken. No one seems to have seen or heard from him since.