Start Slideshow
ADVERTISEMENT ()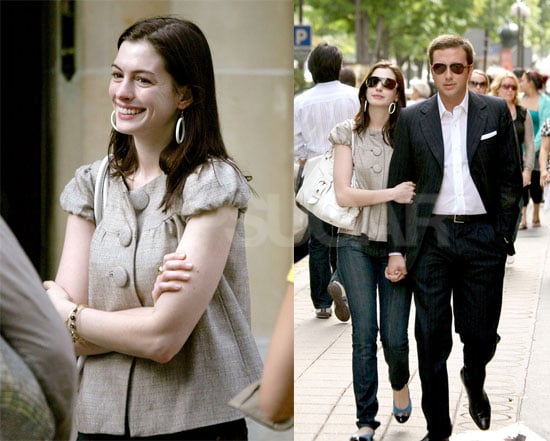 Anne Hathaway took a romantic stroll yesterday in Paris with her boyfriend Raffaello Follieri. Anne keeps a pretty low profile these days, but she's been hanging around the city of love for the big couture fashion show - more on that later. In the July issue of Harper's Bazaar, Anne talks about one of the biggest reasons she's attracted to her man - his good heart. She said,
"My boyfriend is incredible in a lot of ways, but when it comes to his charity...One of the most untouted aphrodisiacs in the world is charity work. Seriously, you want a girl to be impressed, vaccinate some kids, build a house. You might just get something out of it, too."
There's no denying that there's something sexy about a man who does good - George, Brad, Matt, Leo anyone?