Ashlee's Chicago Debut
Ashlee's Chicago Debut
Ashlee officially becomes Roxie Hart tonight, when she will make her debut in the West End production of Chicago. Jessica is in London to support sister Ashlee as she takes the stage. Ashlee explains to us why she's the perfect person to play Ms. Hart. Here's more: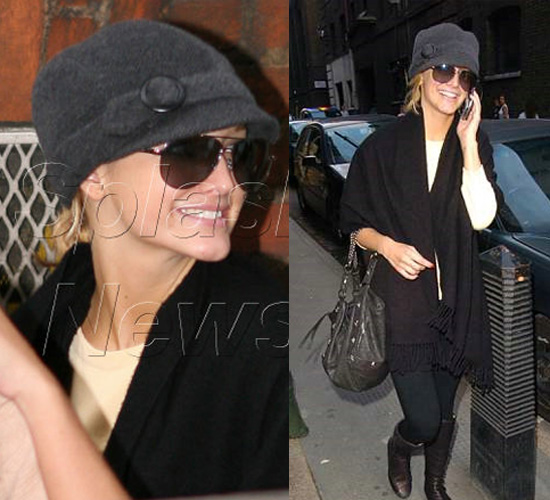 "The play is absolutely all about celebrity and wanting to be famous and having your name in the papers and your picture in the papers," Simpson, 21, tells AP Radio. "And, in that sense, it's been kind of cool, because I've really got to connect to that, because I've seen that world and been in that world."

"You are not a celebrity when you come here. Everyone is equal, everyone has to work together, so this has been amazing," she says of being part of an ensemble cast. "But, as far as tabloids and whatnot go, I really try to keep my head out of them and try not to read the stories or anything like that, because they are never really true."
What's up with Ashlee's new love for hats? More pics so read more