Ashlee Cleans Out Her Closet
We know the Simpson sisters love to shop. This means they have closets full of fabulous clothes. Well it turns out this sister is not so selfish. She decided to clean out her designer duds and give them to her help this holiday season. Just proves that one man's trash is another's treasure. It's nice to hear that Ashlee was so generous. Here's more: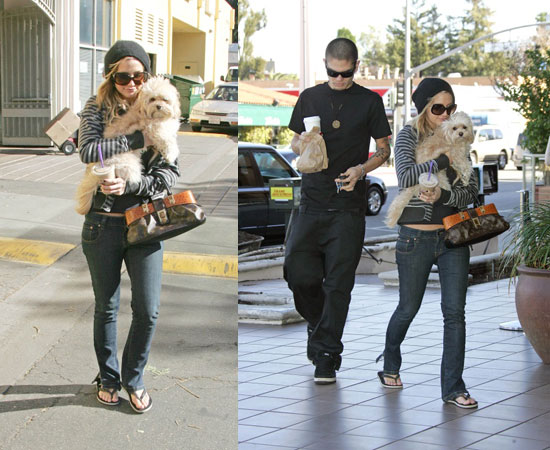 ...she discovered how many barely worn outfits from designers like Marc Jacobs, Juicy Couture and Calypso she owned. Rather than let the clothing remain in the back of her closet, the singer gifted a number of the outfits to her cleaning woman, Maria. Maria, who hails from Brazil, was so thrilled by Ashlee's generosity that she sent some items back home for her family. "It makes Ashlee feel so wonderful to be able to give something back," says a pal. "It's truly what Christmas is all about for her."
We love when celebs give back some of their good fortune even if it is smaller donations like these - at least it's a start. More pictures of Ashlee and her man so read more