Ashton won big time at the box office this weekend. His animated flick Open Season debuted at number one, bringing in $23 million, and his other film, The Guardian, came in second. Score for Ashton, and a big score for Sony! Here's more: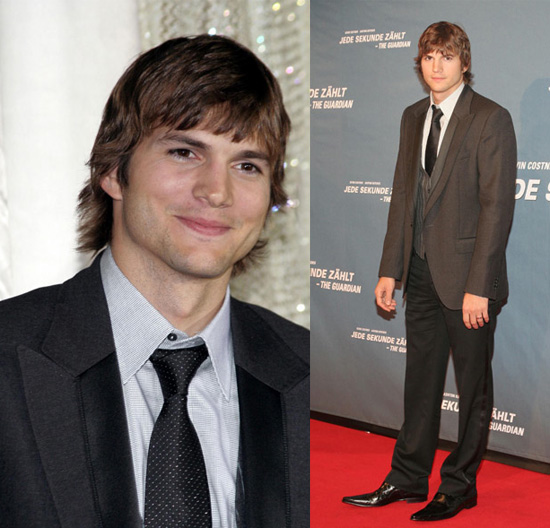 Sony scored a record 11th movie debuting at No. 1 this year with "Open Season," featuring the voice of Lawrence as a domesticated bear uprooted from his cozy home and hurled into the wild, where he's befriended by a slick-talking deer (Kutcher).

"Open Season" was the debut release from Sony Pictures Animation, a unit the studio hopes to establish as a regular producer of digital cartoons alongside such industry pioneers as Pixar Animation and DreamWorks Animation.

"It's a great first step," said Yair Landau, president of Sony Pictures Digital. "It takes years and multiple films to build a brand, and certainly we'd like audiences to think of us in the pantheon."
Who knew Ashton would be such a power house at the box office. He may not have broken any serious sales records but it's still impressive to take over the top two spots. Congrats Ashton! More pics of adorable Ashton walking the red carpet for The Guardian so read more