Is There a Baby Borat on the Way??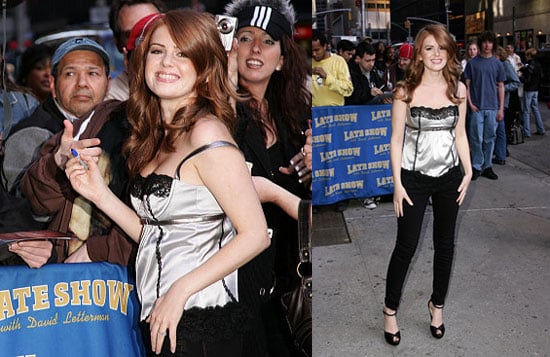 0
Is There a Baby Borat on the Way??
The usually quite petite Isla Fisher has been looking a little, um, less petite (and more buxom) of late, sparking rumors that she and fiance, Sacha Baron Cohen, are expecting a child. Oh, and this whole suspiciously wearing a big coat on the red carpet thing didn't help either. As I mentioned earlier, I try my very hardest not to rumor-pregnate celebrities (I can imagine it gets old quick for the celebs in question, too) but on this morning's "On Air with Ryan Seacrest," Ryan's sidekick Ellen K announced that Isla is, in fact, with child. In response, Isla's rep released a cryptic statement. Us reports:
"If or when Isla becomes pregnant, she and her fiancé will decide if an announcement is necessary."
Uhh...so we'll take that as...a...no? Or is that a maybe. So what do you think, is the Wedding Crashers star expecting or just enjoying more loose-fitting clothing?
To see more of Isla going to visit Letterman just