Is Barbara Walters Going Too Far to Sell Books?
On yesterday's Oprah, Barbara Walters sat down to talk about her new tell-all book. She had plenty to say about her affair with the US Senator and keeping Star Jones' gastric bypass surgery a secret from the public. Star responded by saying,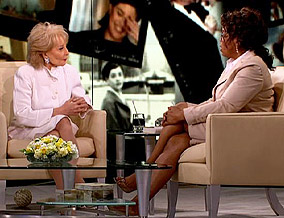 "It is a sad day when an icon like Barbara Walters, in the sunset of her life, is reduced to publicly branding herself as an adulterer, humiliating an innocent family with accounts of her illicit affair, and speaking negatively against me all for the sake of selling a book."
Seems like Barbara doesn't really care about who she has to throw under the bus to promote her book, so tell us — is she going too far?