Barron Hilton Gets A DUI
The Hilton DUIs Are Getting Younger and Younger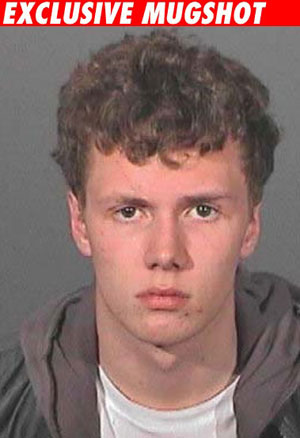 Paris Hilton's younger brother Barron Hilton got his first DUI today, and he's only 18! He was arrested at 8:30 this morning in Malibu driving down PCH with a passenger in his car. There were no drugs in his car, but he did blow a .14 on the Breathalyzer — almost twice the legal limit for those over 21. Not that it matters, the legal limit is 0.0 for minors. The worst part — at 6:30 in the morning, Barron supposedly hit a gas station employee with his car. The man wasn't badly injured, but he did describe the young Hilton as "totally drunk and couldn't walk straight."
The teenager apparently snuck out of his parents' house last night and Rick Hilton is not happy. He said to TMZ, "I haven't been contacted yet by either my son or the police. If what I have heard is true, it is very disturbing and I will have a lot to say -- but it will be to my son, not the media." This isn't the first time we've heard of Barron's trouble making ways but we're thinking that this is going to involve more than a slap on the wrist from his dad.
Update: Now with mugshot!