The Beckhams Are Coming to America!
Last night we went to bed writing about Becks' upcoming big decision. My dreams were answered. The soccer star just signed a 5 year deal with the LA Galaxy so the family is moving to America! It's a super big deal, in fact, the biggest deal in global history. Here's more: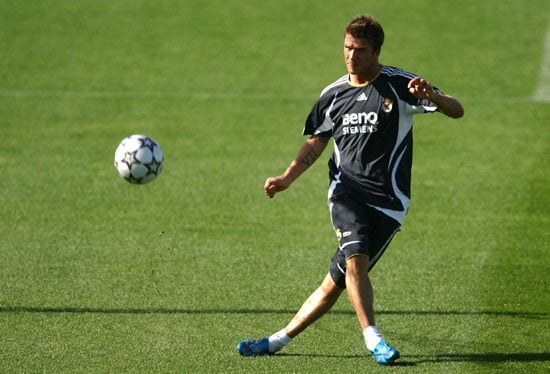 "David has just signed the biggest deal in global sport history with the Galaxy soccer team," a Beckham business insider tells PEOPLE. "It is worth several hundred million dollars over five years. They will move after he finishes this season playing in Madrid."

Beckham has signed with the Los Angeles Galaxy team, which is owned by the Anschutz Entertainment Group. "They are very excited at the challenge. For David this means taking the game on to a new level. This is massive," says the source.

"After discussing several options with my family and my business advisers I have decided to join (the) L.A. Galaxy and play in the MLS (Major League Soccer) from August," Beckham said in a statement released on his behalf.

"They both love Los Angeles. It will be good for their careers, they adore the lifestyle, the weather and it would be brilliant for their boys," a family friend tells PEOPLE.
David supposedly is going to be banking $250 million. Sounds like Posh is going to be doing a lot of shopping. We welcome their family and can't wait to see if David is really going to be able to make the sport as popular here as it is everywhere else. I know I want to see him play when he comes.