Benedict Cumberbatch Was Abducted
Benedict Cumberbatch Was Abducted, and 5 More Things You Don't Know About Him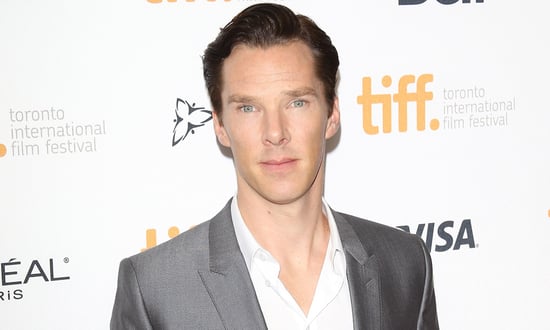 Benedict Cumberbatch will dominate theaters this Fall with roles in four upcoming films, including The Fifth Estate and August: Osage County. But did you know the Emmy-winning Sherlock has a crazy past? During an interview with The Hollywood Reporter, Benedict confessed that he once was abducted, prompting us to ask: what else don't we know about him?! We put on our Sherlock caps and came up with some curious information.
He's still traumatized by his abduction. In THR, Benedict told the story of his abduction while filming the 2005 miniseries To the Ends of the Earth in KwaZulu-Natal, South Africa. One weekend, as he was returning from a diving trip, his tire popped. Then all of a sudden his truck was ambushed by six armed figures: "I was scared, really scared. I said, 'What are you going to do with us? Are you going to kill us?' I was really worried that I was going to get raped or molested or just tortured or toyed with in some way, some act of control and savagery." He was let go unharmed, but the terrifying experience has stuck with him.
He's a meme magnet. Sick of your own name? Some genius out there was so impressed with Cumberbatch's name that they created the Benedict Cumberbatch Name Generator. I'm Cogglesnatch Animorph, who are you? Once you get over how awesome that is, check out Otters Who Look like Benedict Cumberbatch. It's exactly as fantastic as it sounds.
He was in a 12-year relationship. 12 years. She's an actress named Olivia Poulet, and they broke up in 2011.
He has an army of followers. Not just any followers, either: The Cumberbitches. The "official" Twitter account has over 60,700 followers. He may not have made the name up, but he has commented that should there be backlash for his portrayal of Julian Assange, "The Cumberbitches have got my back, so I'll be fine."
He's a thrill-seeker. In THR piece we also learned "he has faced death yet puts his life at risk through his passion for skydiving and high-speed motorcycling." What? Sherlock on a motorcycle? Mind: blown.
He watches Breaking Bad like the rest of us. According to THR, he doesn't watch a lot of TV, but he does like Breaking Bad and The Killing — tough break on that one. He also listens to Sigur Ros and enjoys the work of Stanley Kubrick.