Best of 2011 Celebrity Wedding Poll
Best of 2011: What Was Your Favorite Celebrity Wedding of the Year?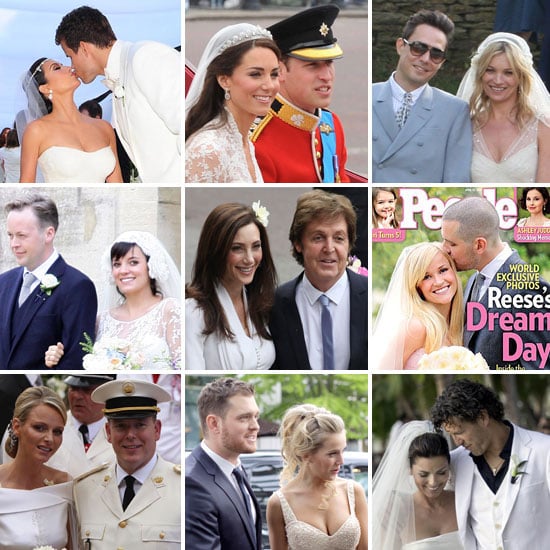 It was an exciting year in celebrity weddings! We love to see stars — and royals — tie the knot, and there was no shortage of nuptials in 2011. Some couples, like Kim Kardashian and Kris Humphries, went with over-the-top receptions for love that didn't last, while others, like Reese Witherspoon and Jim Toth, kept their ceremony under-the-radar. The world watched Kate Middleton and Prince William's big day, and Kate Moss's fairy-tale event landed in the pages of Vogue. Whether outdoor or indoor, star-studded or small, there are lots of couples that said "I do" to choose from in 2011, so tell us — which was your favorite celebrity wedding?
Also, don't miss all our Best of 2011 coverage across the PopSugar Network!