Best Beards at the Oscars 2013
Which Actor Had the Best Beard on the Oscars Red Carpet?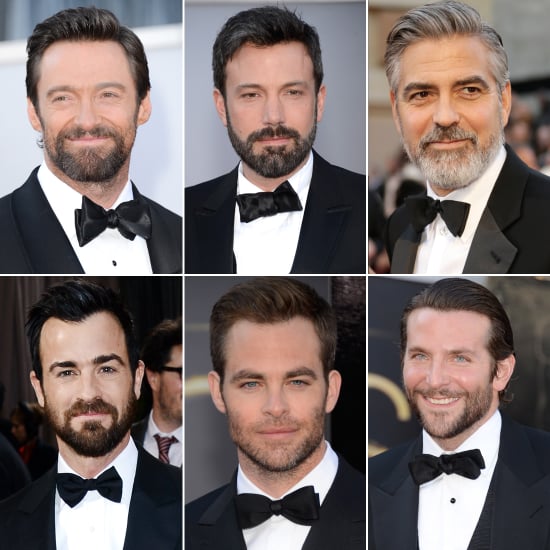 Tonight's Oscars red carpet brought out many lovely ladies in exquisite gowns, but the men weren't slouches in their accessories department. Many of Hollywood's most famous men debuted new stubble or kept their usual beards to walk the red carpet. Hugh Jackman, George Clooney, and Ben Affleck all looked distinguished with their facial hair, while Bradley Cooper, Chris Pine, and Justin Theroux went unshaven, too. Tell us — who was your pick for best beard at the Oscars?