Best Bikini Bodies of 2013 | Poll
Best of 2013: Who Has the Hottest Bikini Body of the Year?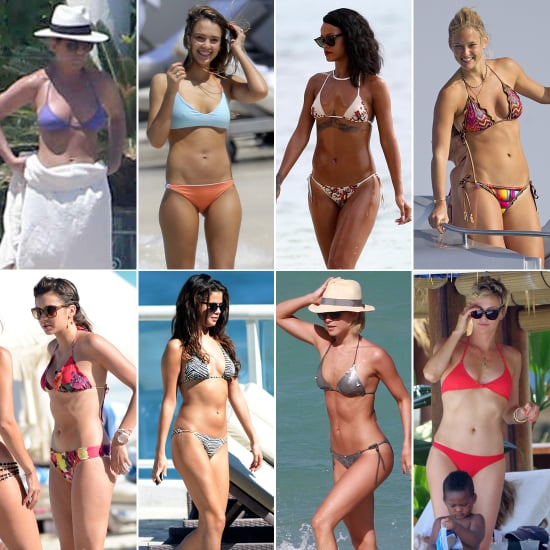 This year, the beaches were filled with the hottest celebrities putting their bikini bodies on display — but which famous lady ruled the waves with her toned physique? Jennifer Aniston and Jessica Alba bared their abs of steel when they took vacations, while Rihanna proved there wasn't a flaw on her body when she took a dip in the ocean in her native Barbados. Bar Refaeli hit the waters of Spain in a multicolored triangle two-piece, while Nina Dobrev and Julianne Hough got together for a girls' getaway in Miami following their high-profile breakups. Speaking of breakups, Selena Gomez showed ex-boyfriend Justin Bieber just what he was missing when she donned a tiny, zebra-print number. And Charlize Theron celebrated her birthday in a red swimsuit during a special trip to Hawaii.
Tell us — who did you think had the sexiest beach body of 2013? Vote below, and be sure to check out more bikini moments from the past year in our red-hot roundup!