Best Celebrity Bikini Body 2012 | Poll
Best of 2012: Who Has the Hottest Bikini Body of the Year?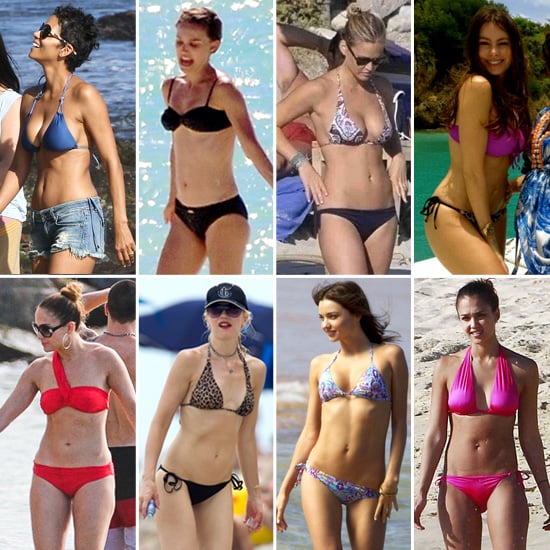 Whether they were on a beach vacation or lounging by the pool with friends, lots of our favorite female stars made time to flaunt their bikini bodies this year. Sofia Vergara took the top honor in our 2012 Bikini Bracket, but there were several other ladies who were hot on her heels. Bar Refaeli spent most of the last 12 months in a swimsuit, as did a bevy of bikini-wearing actresses including Halle Berry, Jessica Alba, and Natalie Portman, who showed off her postbaby body in a black two-piece. We also saw the toned physiques of more hot moms like Miranda Kerr, Jennifer Lopez, and Gwen Stefani. It may be hard to choose, but we want to know — which sexy star gets your vote for hottest bikini body of 2012?
Be sure to check out the rest of our Best of 2012 coverage across the network!