Best Celebrity on Social Media 2012 | Poll
Best of 2012: Who Is Your Favorite Social-Media Star of the Year?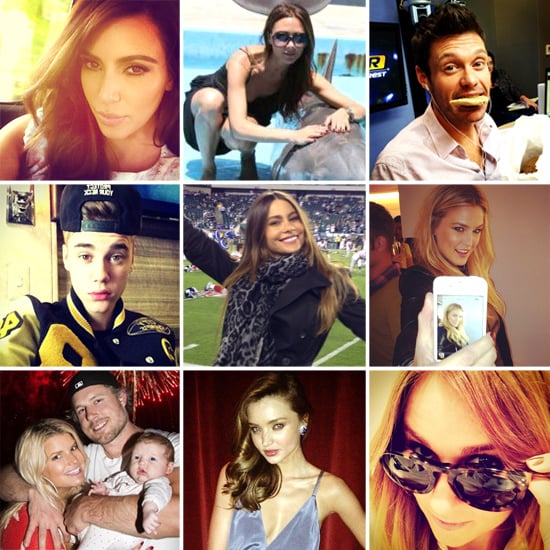 Thanks to social-media sites like Twitter, Instagram, and Facebook, we were able to get a glimpse inside the private lives of some of our favorite snap-happy celebs this year. Kim Kardashian kept the close-ups coming over 2012, while stars like Victoria Beckham and Sofia Vergara shared photos from various trips. Ryan Seacrest took us behind the scenes at American Idol and the 2012 Olympic Games, and Justin Bieber kept us up to speed on his world tour while also throwing in sweet snaps of his loved ones. Bar Refaeli was a social-media force to be reckoned with, and fellow model Miranda Kerr let us in on her moments of work and play at industry events. Lauren Conrad gave us adorable puppy photos to pore over, and new mom Jessica Simpson was generous with family shots. Now we're handing the vote over to you — which celebrity wins your vote for social-media star of 2012?