Best Holiday 2012 Bikini Body Poll
Which Star Had the Hottest Holiday Bikini Moment?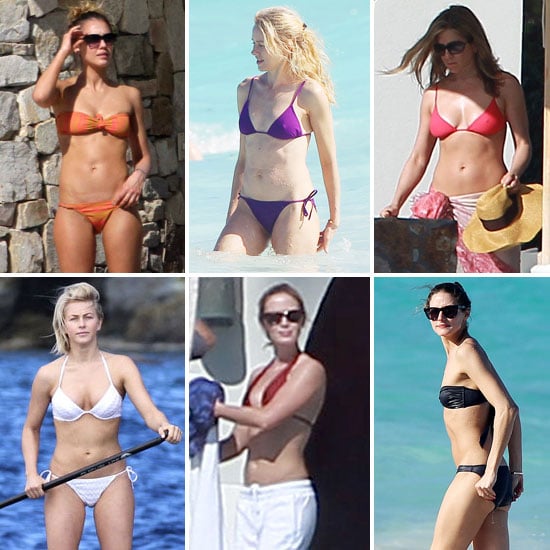 The holiday break was the perfect chance for celebrities to get away and soak up the sun, and many of them took advantage of their time off with tropical trips. The luxurious vacations brought plenty of sexy bikini moments, including Jennifer Aniston, Emily Blunt, and Jessica Alba relaxing in skimpy suits in Cabo, Naomi Watts and Olivia Palermo sporting bright bikinis in St. Barts, and Julianne Hough wearing a white two-piece on the water. With so many stars showing skin over the holidays, we want to know — which star had the hottest bikini moment?