Beyonce and Adrien Drive Their Cadillac Records Into LA
Hollywood got a little more old school last night for the premiere of Cadillac Records. Beyonce Knowles looked glamorous solo showing off her enormous diamond ring on the red carpet and posing with the legendary Etta James who B portrays in the film. As one half of the number one top earning celebrity couples, Beyonce didn't need her other half by her side to command attention. Adrien Brody cozied up with his girlfriend Elsa Pataky sticking with the all black dress code right down to Adrien's hair. Gabrielle Union also stars in the film, which hits theaters December 5.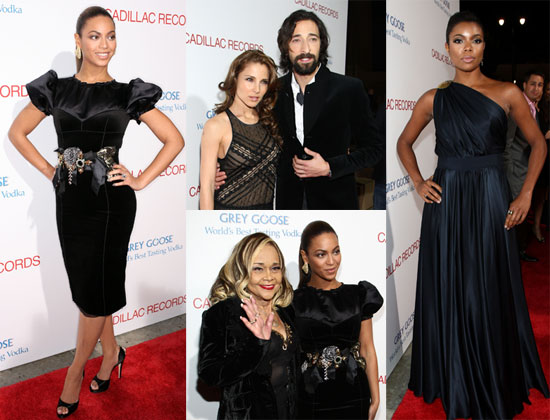 To see more from the premiere including Etta James, Beyonce, Adrien and more just read more.
Images include: Beyonce Knowles, Adrien Brody, Elsa Pataky, Tina Knowles, Etta James, Gabrielle Union, Eamonn Walker