Beyonce's Deja Vu
Beyonce's Deja Vu
Expect to see a lot more of Beyonce this fall. Along with her new album in September, she has landed a a deal with the Style Network. Here's more: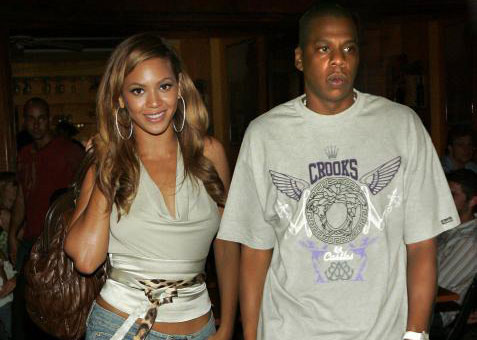 The programming and marketing partnership between Style Network, Beyoncé and her mother and partner, Tina Knowles, will feature programming throughout the third and fourth quarter of 2006 about Beyoncé's clothing line, House of Deréon. This will include Uncut: House Of Deréon Featuring Beyoncé & Tina Knowles, a one-hour behind the scenes look at the singer as she prepares to release her new CD and launch her clothing line; House Of Deréon Runway Special, a 30-minute special with fashion show footage; and Everyday Runway with Beyoncé and Tina Knowles.
In the meantime, you can check out the video for Deja Vu featuring her man, Jay-Z.
Lots more pics of Jay-Z and B so read more