Beyonce and Eva Will Not Be Lesbian Lovers
So much for the rumors that Beyonce and Eva Longoria will be kissing co-stars. Eva is now clearing up the reports saying they are all completely false, and that the two have no plans to make a movie together. In fact they just met last week at the L'Oreal event where they discussed the rumors themselves. People reports: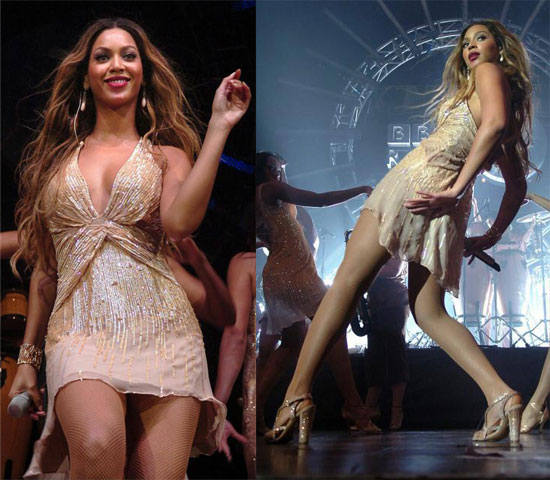 "Stop the madness" Longoria tells PEOPLE exclusively about the false reports that she and Knowles will play a couple in an adaptation of Sarah Waters's love story Tipping the Velvet. "Believe me, I would love to work with Beyonce one day. She's so talented. But this is definitely not something we are doing together. It's completely and absolutely not true."

Longoria says the rumor, which she has seen repeated on numerous Web sites and even on television, started about a week ago – before she had ever even met Knowles. Many of the false reports also alleged that Sofia Coppola had been tapped to direct the film.

"Beyonce and I just did the L'Oreal event a couple of days ago and we were like, 'What is the deal?'" Longoria tells PEOPLE. "What makes me crazy is that there are quotes out there, quotes from me saying it's true. But in fact it's not true. And (there are) quotes of Beyonce saying it's about time we had a female Brokeback Mountain. And we're like, we never said that."
Oh well. I guess guys everywhere are upset they won't see these two working it together on the big screen. Beyonce did recently shake her stuff while performing on The Chart Show Live. Check her out at the BBC Radio One show in Brighton, England. Lots more hot pics so read more