Beyonce looks beautiful in the January issue of InStyle. In the interview she openly answers questions about her weight, her future with Jay-Z and other interesting facts. She lets us know that she has big dreams yet she she still takes her fame in stride. Here's highlights: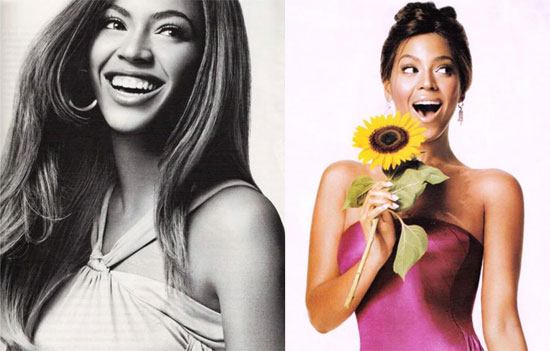 On what she would be if she weren't a performer:
I grew up in my mom's hair salon, so I'm a frustrated hairstylist. My stylist always tells me: 'Can you just sit down and let me do my job? I don't tell you how to sing.'"
On what headline she'd like to see for herself:
Beyonce Wins an Oscar, Nine Grammys and a Tony.' But I have time.
The weirdest thing in her fridge:
These little Soy Dream ice-cream sandwiches. They're so good, I eat one every night.
On losing weight for Dreamgirls:
[It] was fun for about a month. I could fit into dresses I could never wear before. But then guys started saying, 'Where you at? That's not Beyonce!' And they were right. I saw pictures and didn't like the way I looked. I couldn't wait to eat and put some weight back on."
Those ice cream sandwiches were probably a good place to start. For the rest of the article just read more