Beyonce and Jay-Z Celebrate with Gwyneth
Gwyneth is having a fabulous 34th birthday this week! She celebrated in London last night with help from her new BFF Beyonce, and their 2 men. Both ladies are dating music superstars, so it totally makes sense that they have a lot in common and might be friends. Looks like they're having so much fun together over champagne and dancing. Here's more: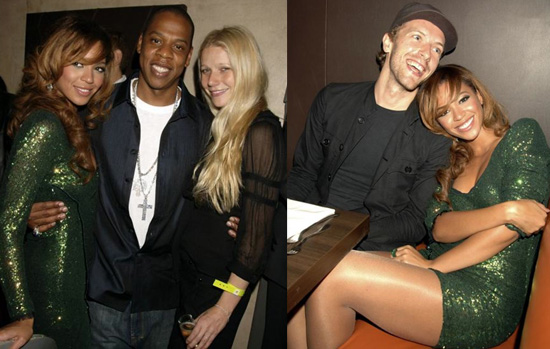 The Destiny's Child star's latest solo album might well have made a suitable present, as its title B'Day would suggest. The pair shared a meal at Knightsbridge Japanese restaurant Zuma.

Then it was a night at Movida for the aftershow party to mark the end of Jay-Z's UK tour, which climaxed with a sell-out at the Royal Albert Hall. It was a relatively rare night out for mother-of-two Paltrow, but it was not the first for Beyonce, 25, whose stay in London has seen her clubbing and partying with her boyfriend.
Lots more pics of the 2 couples so read more