Beyonce Knowles Dress Train Guy Met Gala Pictures
Beyoncé's Fabulous Stylist's Best (and Stressful) Met Gala Train Moments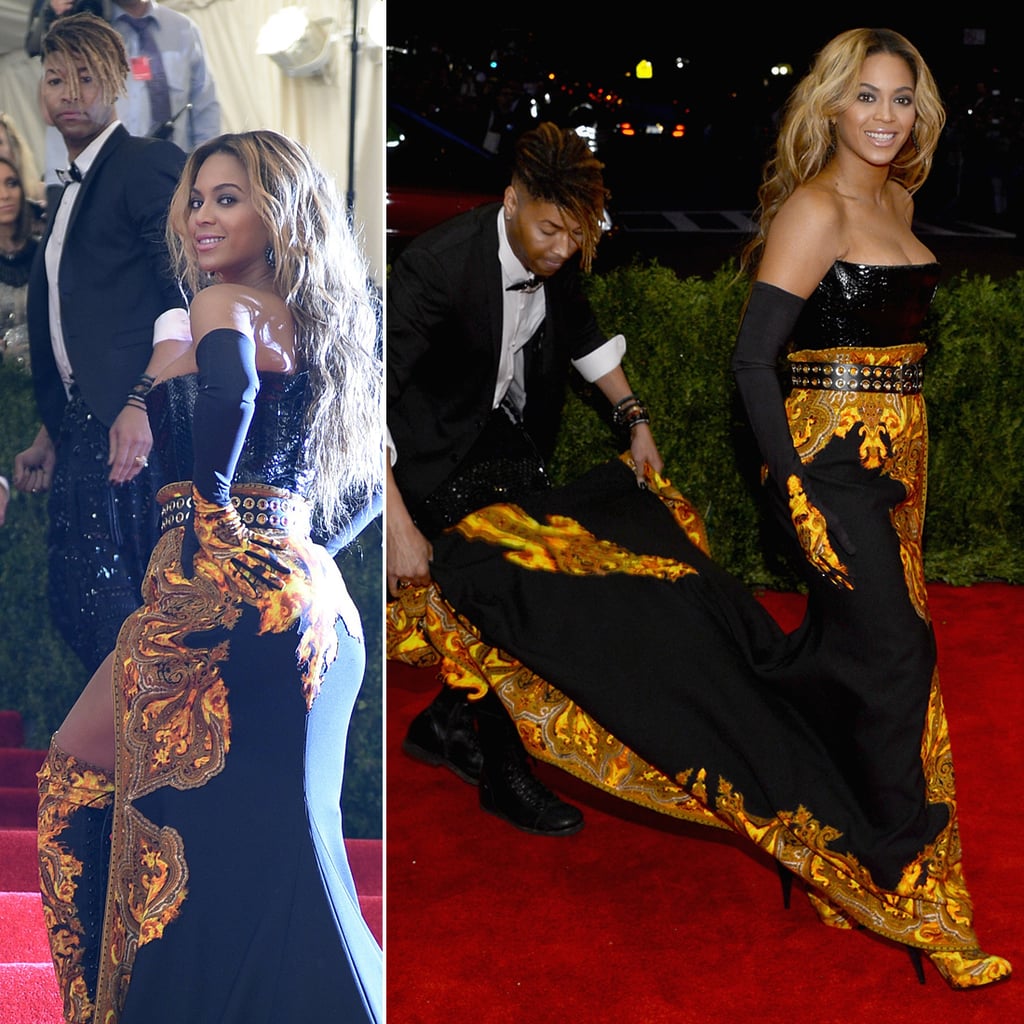 Leave it to Beyoncé to have a personal train manager following her every move on Monday's Met Gala red carpet — her stylist Ty Hunter. Beyoncé was the woman of the hour when she made her late arrival, and in order to look perfect in every shot, she had her stylist around to make sure her Givenchy Haute Couture gown's train didn't have anything out of place. Of course, Ty looked fantastic in his own right — right on down to his sequined pants. He kept an eye on her train from the moment she stepped onto the carpet right through that stressful walk up the grand staircase.
This isn't the first time Beyoncé has needed some extra assistance at the Met Gala. In 2011, Jay-Z had to help her up the stairs in her restrictive Pucci gown! We feel for you, Ty, and job well done.
To check out some of his shining moments, just read more.