Beyonce Knowles Short Hair
Beyoncé Braves the Miami Heat With a New Blond Bob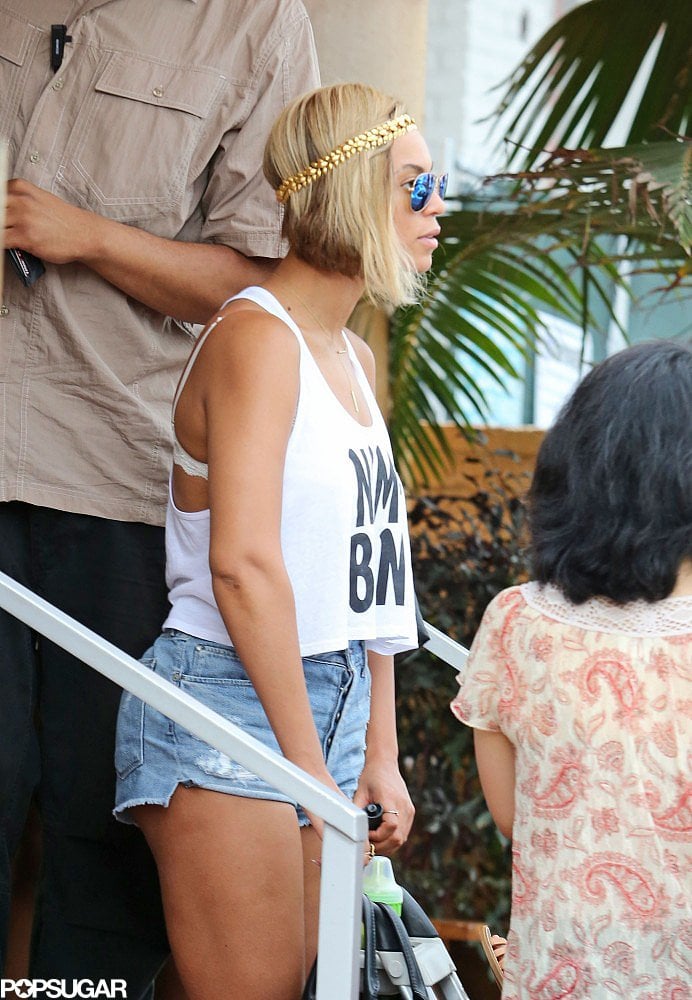 Beyoncé has already added some length to her short haircut! She stepped out today for lunch at the Silvano restaurant in Miami with a slightly longer asymmetrical bob that she adorned with a gold headband. Beyoncé made big news last week when she debuted a supershort pixie cut on Instagram, sparking reactions from fellow celebrities as well her longtime stylist Kim Kimble, who claimed she "got a little teary eyed."
Beyoncé, along with her husband, Jay Z, and their daughter, Blue, are enjoying some downtime in Florida before they both get ready to hit the stage again. Jay Z and Justin Timberlake are set to perform in Miami on Friday night as part of their Legends of the Summer tour, while Beyoncé will be heading to the UK for a pair of performances this weekend. She and Jay will be also hitting the stage for his Made in America festival in Philadelphia, PA, over the Labor Day holiday along with Phoenix, Nine Inch Nails, and Solange Knowles.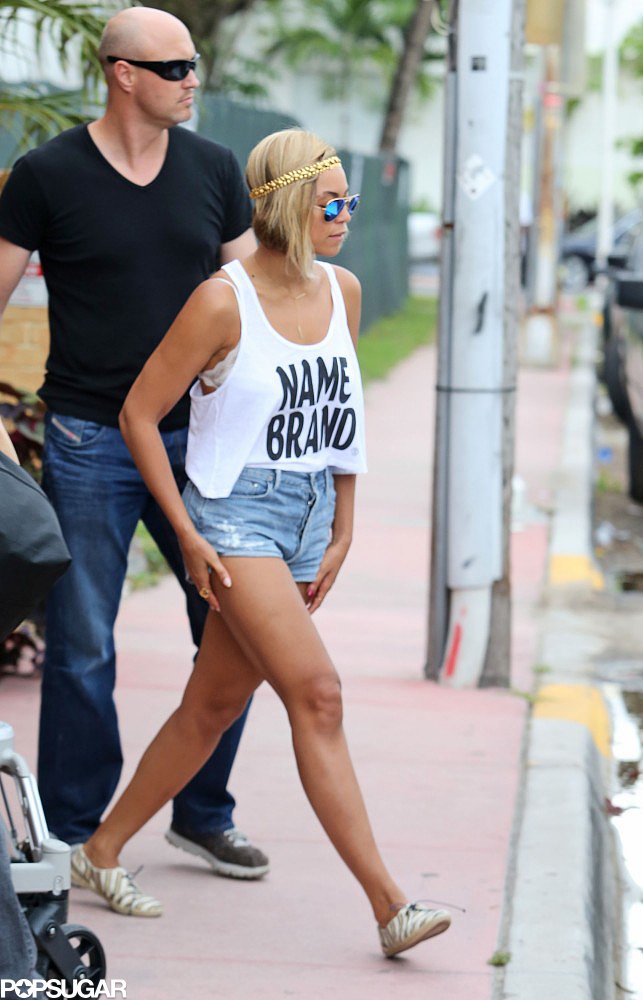 Even though Bey's hair may be a bit longer than it was last week, we still won't get to see her signature hair flip — do you miss it as much as we do?