Is Beyonce Lying About her Age?
How cute is Beyonce with her little nephew Julez? We're not used to seeing her in such a mommy role. She comes across like more of a pop star sensation than a domestic goddess, especially with all of the latest rumors flying around. There's the one about her supposedly feuding with Dreamgirls co-star Jennifer Hudson, and the one about her secretly getting married to Jay-Z this weekend. Now here's another one to add to the list. Beyonce claims to be 25, but new evidence says she actually may be 7 years older. Mediatakeout reports: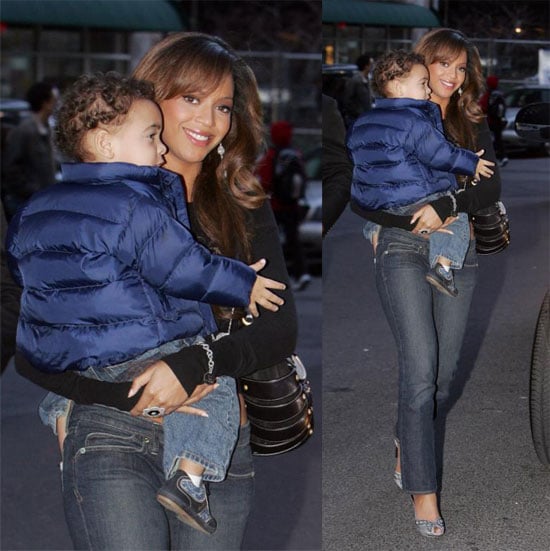 Over the past few weeks, MediaTakeOut.com has received hundreds of emails from people asking us to confirm Beyonce's true age. In an attempt to find the truth, we spoke with dozens of insiders - all of whom believed that Beyonce was being truthful about her age.

But yesterday MediaTakeOut.com received a tip that proved to be explosive. The tipster, who claimed to work for the Texas Department of Health, faxed over what appears to be Beyonce's official birth records. The document (a portion of which is below) shows that a Beyonce Giselle Knowles was born to a Mathew Knowles and Celestine Ann Beyonce on September 4th, 1974. If this document is accurate, that would mean that Beyonce is actually 32 years old.

Beyonce's official biography claims that she was born on September 4th, 1981. It also claims that her mothers maiden name is "Beyince", and not "Beyonce" as the below document shows.
Who knows if it's true. That kind of documentation they have could be easily altered. Still, we've always thought that Jay-Z seemed a little too old for her. If she was 32, their relationship would make more sense! Plus, as a diva I think you're allowed to be any age you want! For more pics of Beyonce and her nephew just read more