Biggest Celebrity Headlines of 2010 Poll
Best of 2010: What Is the Year's Biggest Celebrity Headline?
All through the month of December we've been highlighting the Biggest Headlines of 2010. From Brad's facial hair to the Jesse James shocker, these are the stories that held our attention over the past 12 months. Some of them are joyful, like Jessica Simpson and William and Kate's engagements, while others, like Heidi's plastic surgery, left us scratching our heads. If your biggest headline isn't listed, leave it in comments, and otherwise — which of these do you think was the year's hugest star story?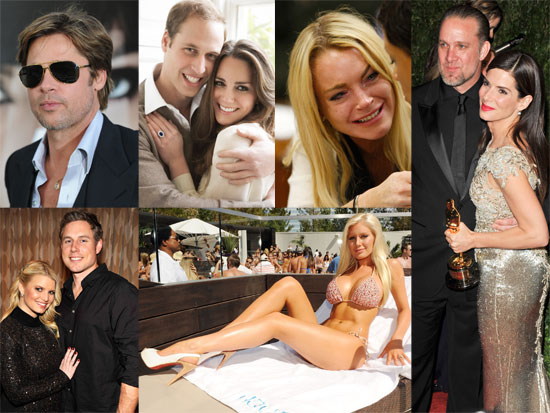 2010 isn't over yet — don't miss all the Best of 2010 coverage on the PopSugar Network!