Biggest Headline of 2008: Paul Newman Passes Away
We've been counting down the biggest headlines of 2008, and we'll be revealing more throughout the month of December. We hope you enjoy this look back at some of the posts and stories that created the most buzz throughout the year.
Early in 2008, rumors began to circulate that legendary actor Paul Newman's health was in decline. The stories persisted despite assurances that he was "doing nicely." As a friend let it slip that he was battling cancer, it began to appear that Paul was, in fact, seriously ill.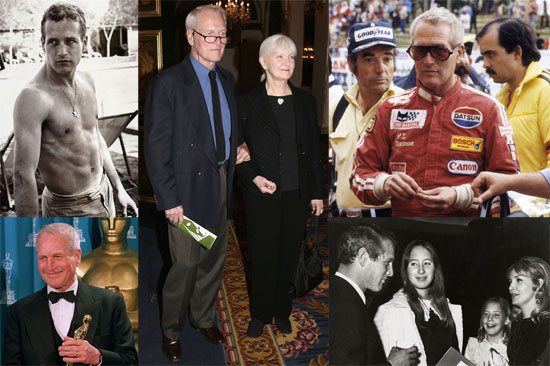 The chatter proved to be sadly accurate — Paul Newman passed away at his home in Westport, CT on September 27 after waging a private battle against cancer. As his family and friends remembered the actor and race car enthusiast, we took a look back at his storied life and career. The 10-time Academy Award nominee was famous for his many films, including Butch Cassidy and the Sundance Kid, Cool Hand Luke and Road to Perdition. He was equally revered for his extensive philanthropy, which included the non-profit food empire he ran with his daughter Nell, Newman's Own, and his Hole in the Wall Gang Camp, a summer camp for seriously ill children.
Tributes continued to mount for the man who was unanimously loved in Hollywood for his kindness and charity, and Paul's memory is certain to live on.